Serial entrepreneur Dev Garg started out with nothing but a 40k debt and some visionary ideas. Fast forward a few years later, Garg is the founder of such trailblazing companies as EdHERO and EasyAnalytic. EasyAnalytic is a leading consulting firm that works with startups to unlock their potential, by helping them innovate, develop and launch their products using immersive consulting. Garg's own early struggles inspired the company's mission to equip emerging entrepreneurs, especially non-tech with a team of skilled professionals to help with a range of aspects that new businesses typically struggle with, including marketing, budgeting, strategy, mentoring, and exposure through media outlets. 
Dev is also the founder and CEO of EDHERO, a startup that aspires to provide educators with a platform that they can use to build a digital profile and presence using all the latest tools and techniques while simultaneously offering their services to organizations without having to learn any marketing tactics.
He approached us because he needed help getting more press features to boost brand credibility for his company and improve his online presence.
CONSULTATION

We had an initial consultation call with Dev Garg, where we identified his goals and requirements. On the call, we discussed the PR strategy we would implement in the upcoming months.

ROADMAP TO SUCCESS

Based on the needs of Dev Garg, we worked with him to build out a roadmap of publications, a timeline, and a trajectory for success that will best elevate the digital authority of his brand.

GET TO WORK

We sent him a questionnaire that we would leverage to craft his content. Then, we began the process of content creation and getting him featured on the agreed publications.
Dev Garg had zero press when he approached us. Our main goal was to craft a unique angle for his story, and leverage that to get him features on numerous top-tier publications.
Dev wanted to be featured on big media outlets so he could leverage that to increase conversion rates when dealing with agency clients. We needed to leverage our network of connections to get him featured on some of the biggest media outlets that we have access to. 
In this project, we had to focus on positioning as well in order to build a powerful personal brand. 
Create powerful content that portrays Dev Garg and his company in a unique way.

Leverage Dev Garg's story along with our network of connections to get him featured on major publications.

Improve Google search presence for Dev Garg. 

Boost brand credibility and authority by positioning Dev Garg as a thought leader in his industry. 

Generate enough press so that it could later on be used as leverage to get on even bigger media outlets if needed.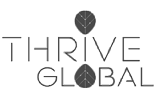 Got Dev Garg and his companies featured on some of the world's biggest media outlets including Entrepreneur, Thrive Global, and more. 

Got Dev Garg featured in Entrepreneur magazine alongside Gary Vaynerchuk and Grant Cardone. 

Created powerful content and strategically got it placed on major media outlets to position Dev Garg as a thought leader in his industry. 

Boosted press exposure, brand credibility, and Google search presence for Dev Garg.