Jawad Malik is the CEO and creative mind behind the custom shoe brand, IDRESE. With a little more than foundational knowledge of business management, sales and a passion for hand crafted shoes, Jawad took a traditional concept that has been around for centuries and built a thriving empire around it. Today, IDRESE is a powerhouse in the shoe industry.
IDRESE opens customers to a world of personalized premium shoes handcrafted by the finest artisans in the business. Every shoe that has the IDRESE crest undergoes a meticulous design process that starts from sourcing premium leather of the highest quality and ends with the finished product in the hands of the customer. 
IDRESE was established to change the made-to-order shoe experience for customers wherever they are in the world. By integrating a digitalized solution into the design process, Jawad has cut back the production timeline by more than 80% without compromising the quality of the finished product. In his words, IDRESE is, "longevity, aesthetics and comfort at a great value, and nothing less; that's our mission".
Jawad Malik approached us because he wanted to use the media to build strong credibility for his newly launched shoe brand.
CONSULTATION

We had an initial consultation call with Jawad Malik, where we identified his goals and requirements. On the call, we discussed the PR strategy we would implement in the upcoming months.

ROADMAP TO SUCCESS

Based on the needs of Jawad Malik, we worked with him to build out a roadmap of publications, a timeline, and a trajectory for success that will best elevate the digital authority of his brand.

GET TO WORK

We sent him a questionnaire that we would leverage to craft his content. Then, we began the process of content creation and getting him featured on the agreed publications.
Launching a shoe brand is not easy. Customers are not willing to trust you in the start, as you are new to the market. Press exposure is a great way to build credibility and improve conversion rates.
Our goal with Jawad Malik and IDRESE was to get them featured on major media outlets to boost brand credibility and take this brand to the next level. 
Create powerful content that portrays Jawad Malik and his story in a unique way.

Leverage Jawad's story along with our network of connections to get him featured on major publications.

Improve Google search presence for IDRESE.

Boost brand credibility and authority by positioning IDRESE as a leader in the marketplace. 

Generate enough press so that it could later on be used as leverage to get on even bigger media outlets if needed.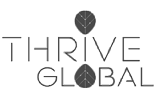 Got Jawad Malik featured on some of the world's biggest media outlets including Yahoo News, ABC News, and many more. 

Placed Jawad Malik and IDRESE on Entrepreneur magazine, getting him validation from one of the biggest business publications in the world.

Created powerful content and strategically got it placed on major media outlets to position IDRESE as an authority in their industry. 

Tremendously boosted press exposure, brand credibility, and Google search presence. 
Jawad Malik's Testimonial