Born in Staten Island, New York and moving to Jackson, New Jersey at age 5, Justin Grome is a 21-year-old "jack-of-all-trades". His work consists of being a Professional Photographer, Artist Manager, iOS Developer, and Founder of Clonefluence Inc. He has a Bachelor's degree in Criminal Justice from Montclair State University. His marketing tactics frequently send people viral while working with many well-known people on social media, mostly advertising music through Spotify campaigns and curation. He has obtained sponsorships from his social media following and ran social media campaigns for many huge brands such as NFL, Sperry, Sunny D, White Castle, Walmart, ASUS, AD Council, FILA, and many more. Justin is mainly known for the viral meme posts he had, which made him interested in starting a social media agency. He amassed over 2.4 million followers on Twitter before getting suspended for his "offensive" memes. BuzzFeed featured many of his memes at the front of their comedy section.
Through Clonefluence Inc., Justin has worked with artists such as Riff Raff, Uncle Murda, YONAS, Skaa, Atari Jones, Nicky Bondz, Ash Riser, Ponce De Leioun, and many more. He was formerly a creative partner of the WaveVid social media application and contributed to the development of many different customization factors on jailbroken iPhones through Cydia. He beta-tested applications before they were released to the public, helping the developers of the application with feedback and development. Justin frequently likes to photograph anything that catches his eye, mostly landscapes and portraits. He is widely known around the country and throughout the world for work being posted on all different social networking sites. Justin began to make this profession of his own and starting his first photography business at 16. Many people have been inspired by his work, his dedication to his work is truly remarkable.
Justin approached us because he needed help getting press exposure so he could build more brand credibility and position himself as an authority in his industry. 
CONSULTATION

We had an initial consultation call with Justin Grome, where we identified his goals and requirements. On the call, we discussed the PR strategy we would implement in the upcoming months.

ROADMAP TO SUCCESS

Based on the needs of Justin Grome, we worked with him to build out a roadmap of publications, a timeline, and a trajectory for success that will best elevate the digital authority of his brand.

GET TO WORK

We sent him a questionnaire that we would leverage to craft his content. Then, we began the process of content creation and getting him featured on the agreed publications.
Justin Grome had very minimal press when he approached us. Apart from a few features on some small blogs, there was nothing major to work with. Our main goal was to craft a unique angle for his story, and leverage that to get him features on numerous mid-tier and top-tier publications.
Getting to just mid-tiers wasn't enough. Justin wanted big media outlets to feature his story. So we needed to leverage our network of connections to get him featured on some of the biggest media outlets that we have access to.
Create powerful content that portrays Justin Grome and his story in a unique way.

Leverage Justin's story along with our network of connections to get him featured on major publications.

Improve Google search presence for the keywords "Justin Grome" and "Clonefluence". 

Boost brand credibility and authority by positioning Justin Grome as an expert in the marketing industry. 

Generate enough press so that it could later on be used as leverage to get on even bigger media outlets if needed. 

Use media placements strategically in order to help Justin Grome meet the social media verification eligibility criteria.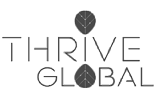 Got Justin Grome featured on some of the world's biggest media outlets including Yahoo News, BuzzFeed, MSNBC, ABC, and many more. 

Created powerful content and strategically got it placed on major media outlets to position Justin Grome as an authority in his industry. 

Tremendously boosted press exposure, brand credibility, and Google search presence. 

Paved the path for Justin Grome to achieve eligibility for social media verification.