Konstantinos Synodinos is a Digital Entrepreneur and a Marketer for the last 20 years. He has worked as a Marketing executive for P&G & Diageo and currently runs a sports startup as well as a marketing agency. He has been a part of Greece's national Karate team and also has an entrepreneurial mindset, which led him to establish a social media platform for sportspeople, known as championsID.com. Launched in 2015, this platform helps athletes achieve their sports dreams even today.
His marketing agency, SimplyDigital.gr, was established in 2018 and has evolved into a community of people wanting to chase their dreams and make a career on their own terms. He aims to inspire people, change their lives,  and enable them to chase their dreams through his social media content, books, speeches, and academy.
Konstantinos came to us because he needed help in getting more press exposure and building higher credibility for his entrepreneurial ventures.
CONSULTATION

We had an initial consultation call with Konstantinos Synodinos, where we identified his goals and requirements. On the call, we discussed the PR strategy we would implement in the upcoming months.

ROADMAP TO SUCCESS

Based on the needs of Konstantinos Synodinos, we worked with him to build out a roadmap of publications, a timeline, and a trajectory for success that will best elevate the digital authority of his brands.

GET TO WORK

We sent him a questionnaire that we would leverage to craft his content. Then, we began the process of content creation and getting him featured on the agreed publications.
Konstantinos Synodinos has a good following on social media but doesn't have any press. Therefore, he wanted to take his online presence to the next level. So, we had to focus on creating a unique angle for Konstantinos's story and leverage our network of connections to get him featured in numerous media publications.
Create powerful content that positions Konstantinos Synodinos and his companies in a powerful way in the media.

Place Konstantinos and his companies on media outlets to gain massive exposure.

Improve the overall brand perception of Konstantinos's companies by giving an initial press boost to them.

Pave the path to more future media coverage.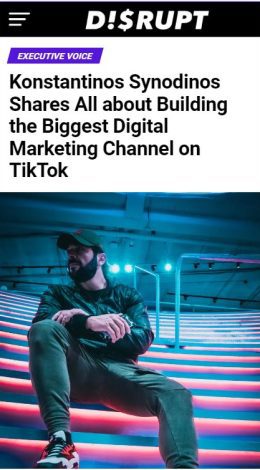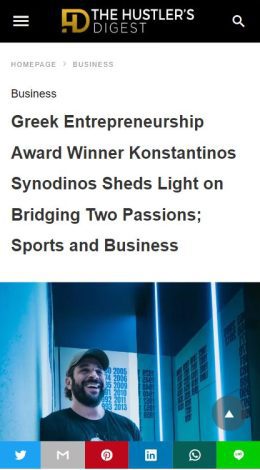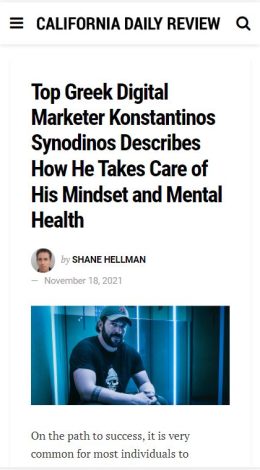 Created powerful content and strategically got it placed on media outlets and publications to position Konstantinos Synodinos as an emerging brand in the business industry.

Improved Konstantinos's press exposure, brand credibility, and Google presence.

Attained a lot of powerful media coverage, thus laying the initial foundation for achieving greater goals in the future.
What Konstantinos Has To Say
Konstantinos's Video Testimonial