Lida Mankovskaya's story is an unexpected one. It's full of change and transition, reinvention of the self, and relentless growth.
Lida paid her way through undergrad at the Trinity College of the University of Toronto by working as an actress in the ACTRA Union in Canada. After graduating with honors from UofT, she moved to Northern California to attend law school at Santa Clara University. She graduated, was admitted to the California Bar, and practiced Corporate Law for almost seven years. She worked at some of the most prestigious firms and companies, including Kim & Chang in Seoul, South Korea, and Softbank. She even served on the Board of Directors for various international entities. The intensity of serving on multiple Boards and being deeply entrenched in the corporate world led Lida to pause and regroup. She found herself wanting to be surrounded by nature and that's where Spirit Plants was born. Lida was now undergoing another pivotal transition but this time it was in search of balance and, as she puts it, "plants helped her find it."
Lida, now also known as the Repotting Ninja, shares her passion for plants through her amazing accounts on Instagram and TikTok, @SpiritPlants. In her work as an influencer and blogger, Lida guides the plant-loving community on how to take care of their plants and transform their homes with green life. Her goal is to inspire others to embrace the lifestyle of caring for houseplants and to improve the vibe in their spaces with plants. She says, "plants truly enriched my life and with Spirit Plants, I hope to highlight and celebrate their transformative power."
In reflecting on her journey from the corporate world to plants, Lida attributes her current success to having found balance and a creative outlet. Now that she's able to find peace and tranquility at times of chaos, she is better equipped to reenter the corporate world. 
Lida came to us because she wanted to further boost her brand, social media credibility and authority.
CONSULTATION

We had an initial consultation call with Lida Mankovskaya, where we identified her goals and requirements. On the call, we discussed the PR strategy we would implement in the upcoming months.

ROADMAP TO SUCCESS

Based on the needs of Lida Mankovskaya, we worked with her to build out a roadmap of publications, a timeline, and a trajectory for success that will best elevate the digital authority of her brand.

GET TO WORK

We sent her a questionnaire that we would leverage to craft her content. Then, we began the process of content creation and getting her featured on the agreed publications.
Lida Mankovskaya was widely known for her tips and skills on building a brand through social media. However, she wanted to further boost her brand and social media credibility and authority. What we needed to do was to craft out a unique angle for Lida's story and help her to get press features in different major publications.
Present David's success story from a unique angle and boost their business awareness.

Improve Google search presence for David Cinelli and his business of the real estate.

Boost brand credibility and authority by positioning David Cinelli as an expert in the Real estate industry. 

Generate enough press so that it could, later on, be used as leverage to get on even bigger media outlets if needed.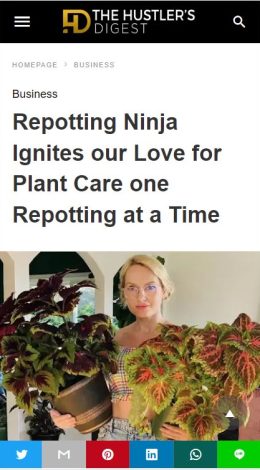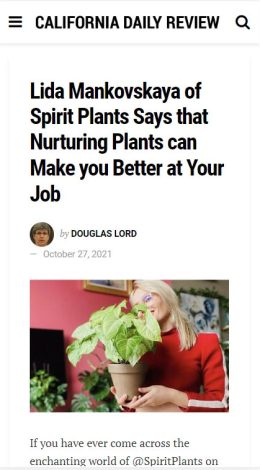 Lida Mankovskaya featured in several publications including Disrupt Magazine, The Hustler's Digest, and more.




Created compelling content and strategically got it placed on major media outlets to position Lida Mankovskaya as an expert in her field.




Boosted press exposure, and brand credibility tremendously.




Attained a lot of powerful media coverage, hence laying the initial foundation for social media verification in the future.