Meet Myles Broom, an entrepreneur by both passion and profession. Myles Broom is one of the emerging entrepreneurs in the U.K. Myles grew up in a small city in the U.K. called Peterborough and has had a resilient and dedicated approach to the world of entrepreneurship ever since he was a child. At a young age, when his friends were involved with playing around and partying, Myles would use his time to take up activities that would nurture his talents. From winning a young entrepreneur's award for creating eco-friendly products from playground waste to taking an apprentice-level role in I.T, Myles had already done far more than an average 16-year-old teenager. During the same time, this high school boy from the UK established a fledgling fashion store straight from his bedroom. The Normal Company is Myles' most successful venture, and his sole focus today, but it wasn't the first one. From the age of 14 to 25, the young entrepreneur started a variety of different ventures, mainly because he wanted to learn something new. He has developed and dabbled in a series of businesses including a T-shirt store, content creation agency, an elite members club, and exporting a champagne label that he sourced to the nightclubs in London. With the Normal Company, he is pursuing a business that he is passionate about and excels in. As a result, he has helped tons of global brands accelerate their growth so that they can scale new heights.
Myles is the co-founder of this agency that assists e-commerce brands in scaling them to their highest-ever returns, mainly through paid advertising and systematic email marketing. Broom formerly worked as a marketing specialist in the corporate world before deciding to leave his position in February 2019, whilst simultaneously growing a startup agency in his free time and evenings — stoking a deep dive into launching a brand consulting and e-commerce marketing agency. His marketing background has helped him apply various strategies to his new business which resulted in him excelling at an astonishing speed. He is currently working with brands from around the world to encourage their growth and help them succeed. The Normal Company's clientele comprises some of the top-tier celebrity-endorsed brands including the likes of Kylie Jenner, Will Smith, and Victoria's Secret Models along with the world's top Instagram influencers with 1M+ followers. One of his biggest achievements is taking a brand from $70,000 to $500,000+ revenue – within 6 months!
All that Myles was missing was the right press exposure. Due to this lack of exposure, he was also unable to get social media verification which is essential for brand credibility.
CONSULTATION

We had an initial consultation call with Myles Broom, where we identified his goals and requirements. On the call, we discussed the PR strategy we would implement in the upcoming months.

ROADMAP TO SUCCESS

Based on the needs of Myles Broom, we worked with him to build out a roadmap of publications, a timeline, and a trajectory for success that will best elevate the digital authority of his brand.

GET TO WORK

We sent him a questionnaire that we would leverage to craft his content. Then, we began the process of content creation and getting him featured on the agreed publications.
Myles had successfully founded an empire for himself but there was one major component missing; media exposure. With little to no press coverage, Myles couldn't get social media verification as well. What we wanted was to increase his press features by tenfold and get him verified on Instagram.
We helped him out of this pickle by getting in touch with our sources in leading publications and got him featured in various renowned media outlets.
Create influential and engaging content for Myles based on his story and boost his brand awareness.
Present the content to our connections in major publications and get him featured there as an expert in his field.
Help him build his brand name and boost his presence on Google search.
Leverage the press from top tier publications in order to fulfill the eligibility criteria to get him verification on Instagram.
Get him enough recognition that he could easily acquire media placements in other famous publications with ease in the future.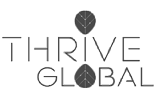 Secured press features for Myles in famous publications like Forbes, Yahoo News, Disrupt, TED, IBTimes, and several others.
Created powerful content to put him on the radar of potential clients and increased his brand awareness.
Worked on his press exposure and boosted his brand credibility and Google Search presence.
Got him recognized as an expert in his industry and took his brand name to a whole new level.
Leveraged the press exposure to get him verification on Instagram as an authority figure.
Laid the foundation for him to easily book speaking gigs and obtain media placements with his newly boosted reputation.
Myles Broom's Testimonial