Robert A. Grigore is a certified EMDR therapist and also the founder of Grigore Counselling, a wellness clinic located in Vancouver, BC that provides only EMDR therapy – but in a unique way. Unlike the conventional EMDR which takes months to show real tangible results, Robert's accelerated EMDR programs give real results to clients that actually last forever in only 3-5 days!
Grigore Counseling offers several packages under the label of Robert's signature "One & Done" format. These packages are accelerated psychological treatments, performed using a "one-time-fix-all" approach that enables people to break free from negative thoughts and beliefs, unwanted behaviours, and distressing feelings and emotions that disrupt their mental well-being. 
These programs are specially designed for budding entrepreneurs and CEOs of multinational companies who feel that they are not able to do their best and often have a fear of failure that leads to a loss of control over one's self and being over critical of everything. Robert helps his clients identify the behavior patterns, and then work on them together to get rid of that behavior as well as the thoughts behind it. 
Robert Grigore's approach to counselling is very unique, and he approached us because he needed help getting media coverage and being positioned as an authority in his industry.
CONSULTATION

We had an initial consultation call with Robert Grigore, where we identified his goals and requirements. On the call, we discussed the PR strategy we would implement in the upcoming months.

ROADMAP TO SUCCESS

Based on the needs of Robert Grigore, we worked with him to build out a roadmap of publications, a timeline, and a trajectory for success that will best elevate the digital authority of his brand.

GET TO WORK

We sent him a questionnaire that we would leverage to craft his content. Then, we began the process of content creation and getting him featured on the agreed publications.
Robert Grigore did not have much press when he approached us, but he had a great story and a really unique service.
Our main goal was to use Robert's unique story and approach, and leverage that along with our network of connections to get him featured on major publications. 
Robert's eventual goal was to become positioned as an authority in his industry, so he could leverage that positioning to get featured on even bigger media outlets. 
In this project, we had to focus specifically on positioning in all of the press articles, keeping in mind that each press feature is going to contribute to the overall perception we are building for Robert and his personal brand.
Develop powerful content and press articles that strategically explain Robert Grigore's unique approach to therapy.

Leverage Robert's unique story and approach along with our network of connections to get him featured on major publications.

Improve Google search presence for the keyword "Robert Grigore".

Strategically position Robert Grigore as a leading authority and expert in the EMDR industry. 

Boost brand credibility for Grigore Counselling, by having it talked about on major media outlets.

Help Robert Grigore set up his Google knowledge panel, to further solidify him as an expert authority in his industry, and take his Google search presence to the next level.

Secure enough press features about Robert Grigore on different mid-tier and top-tier publications so that they can later be leveraged to get coverage on even bigger media outlets.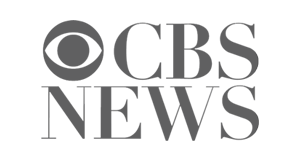 Got Robert Grigore and his company featured on many top publications including Yahoo News, ABC, CBS, FOX, NBC, California Herald, The Hustler's Digest, and more. 

Created powerful content that effectively detailed Robert's unique approach to therapy, and got it placed on major media outlets to raise awareness.

Effectively positioned Robert Grigore as an authority in his industry by leveraging media placements. 

Boosted press exposure, brand credibility, and Google search presence for Robert Grigore and his company.

Helped Robert Grigore get a fully detailed Google knowledge panel, boosting his personal brand and online presence.
Robert's Video Testimonial