Usman Ashraf is a self-made options trader from Brooklyn who has worked hard to carve out a unique position in the stock trading industry. Usman Ashraf grew up in Brooklyn until high school then moved to Staten Island. After some time, he went to China and attended China's Medical University for five years until financial issues got a bit rough, and he decided to move back to NY. Usman aimed to achieve his goals as an aspiring trader through his dedication and commitment to trading. 
Once Usman started learning more and more about stocks, he met other traders who had so many questions he could help with. It has turned into a business where all he wants is to help people like him who started off knowing nothing but are passionate and devoted to putting in the time and hard work to educate themselves and learn how to be successful traders.
Usman is the successful mentor and owner of his business brand "OptionHub." It is for other traders to learn more about stock trading. The goal is to help in any areas of trading people may struggle with and achieve the highest success possible. They provide close mentorship, immense knowledge, and guidance at every step while making live trades. Usman's road to becoming an options trader was also not so straightforward. If it weren't for his struggle and passion for trading, he would have been stuck at a medical school struggling with learning medicine. 
According to Usman, "Devotion, time, studying and reading go into being where he is today. It's important to be educated and aware of what you did wrong and what you need to work on to improve—constantly being active and pushing myself to get up even after bad days to try again in succeeding even if it's a small gain".
Usman came to us because he wanted to boost his brand further and his social media credibility and authority.

CONSULTATION

We had an initial consultation call with Usman Ashraf, where we identified his goals and requirements. On the call, we discussed the PR strategy we would implement in the upcoming months.

ROADMAP TO SUCCESS

Based on the needs of Usman Ashraf, we worked with him to build out a roadmap of publications, a timeline, and a trajectory for success that will best elevate the digital authority of his brand.

GET TO WORK

We sent him a questionnaire that we would leverage to craft his content. Then, we began the process of content creation and getting him featured on the agreed publications.
Usman Ashraf was widely known for his options trader skills. But he wanted further to boost his business and social media credibility and authority. We needed to craft out a unique angle for Usman's story and help him get press features in different significant publications.
Present Usman's success story from a unique angle and boost his business awareness.

Improve Google search presence for Usman Ashraf and his business.

Boost his social media credibility and authority by positioning Usman Ashraf as an expert options trader.

Generate enough press so that it could, later on, be used as leverage to get on even bigger media outlets if needed.

Attain enough media coverage to meet the eligibility criteria for Instagram verification, and then get him verified

.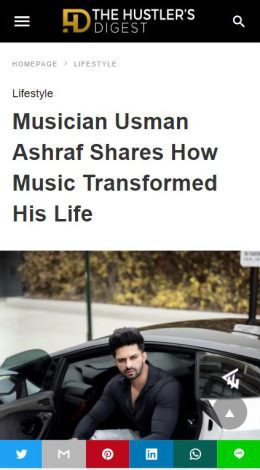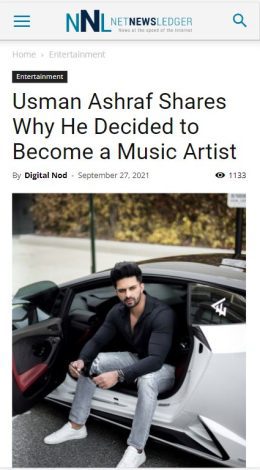 Usman Ashraf featured in several publications, including The Inscriber Magazine, Vents Magazine, The Hustlers Magazine, and more.




Created compelling content and strategically placed it on major media outlets to position Usman Ashraf as an expert in his field.




Boosted press exposure and brand credibility tremendously.




Attained a lot of robust media coverage and

got him verified on Instagram, which did wonders in authenticating his brand name as well as enhancing his online presence

.