Rui da Silva, originally a Portuguese, was born and raised in the beautiful city of Porto, Portugal. At the age of 30 (2008), he was offered a position at a satellite company in Dubai, and he accepted the offer without thinking twice about it.
Rui da Silva shares that you don't need to be in beast mode to move. Movement doesn't require anything fancy or have to yield some magical transformation overnight. He believes you don't have to love it; the goal is to find something tolerable that adds value to your life. Rui says that the main point is finding the right movements to help you and your body navigate life in the best possible way.
According to Rui, his biggest achievement is seeing the transformation of the people he coaches. It is amazing to see people that come to him looking to lose weight, manage stress, and overcome insomnia, eating disorders, and anxiety transform their lives completely in a sustainable way and start living happier lives with high self-esteem.
What sets Rui apart from other coaches is the fact that he has gained success in a female-oriented health coaching industry and risen in a space where men usually tend to believe they are sorted. Most men ignore their health as they struggle to meet commitments and high pressure at work. This is where Rui brings in his coaching abilities and a unique platform that can help such individuals improve their lives with the right knowledge and tools.
According to Rui, so many people often underestimate the impact of their food choices. By increasing your awareness of the benefits of the choices you make in selecting your diet, you can improve your energy, resilience, brain performance, and health. He suggests that you eat a small, balanced diet, as this will prevent a spike in your blood glucose levels.
CONSULTATION

We had an initial consultation call with Rui Da Silva, where we identified his goals and requirements. On the call, we discussed the PR strategy we would implement in the upcoming months.

ROADMAP TO SUCCESS

Based on the needs of Rui Da Silva, we worked with him to build out a roadmap of publications, a timeline, and a trajectory for success that will best elevate the digital authority of his brand.

GET TO WORK

We sent him a questionnaire that we would leverage to craft his content. Then, we began the process of content creation and getting him featured on the agreed publications.
Rui De Silva wanted to further boost his social media credibility and authority. We needed to craft a unique angle for Rui's story and leverage our network of connections to get him featured on some of the most prominent media outlets.
Present Rui da Silva's success story from a unique angle and help him gain worldwide recognition.

Improve Google search presence for Rui da Silva and his work.

Boost social media credibility and authority by positioning Rui da Silva as an exceptional expert in his field.

Generate enough press so that it could, later on, be used as leverage to get on even bigger media outlets if needed as well as help him be a contributor on major websites.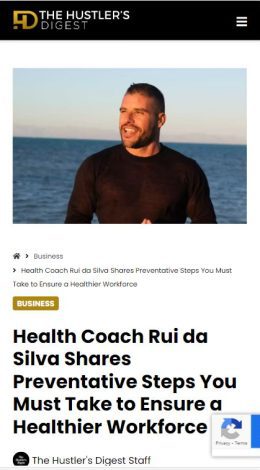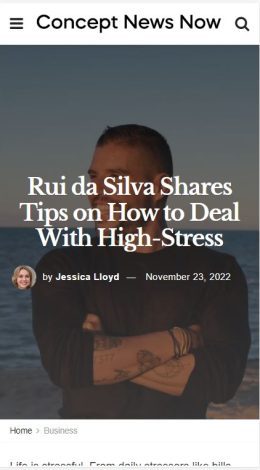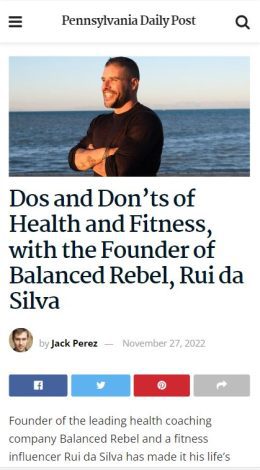 Rui da Silva featured in several publications, including The Hustler's Digest, Net News Ledger, Pennsylvania Daily Post, Concept News Now, and more.

Created compelling content and strategically placed it on major media outlets to position Rui da Silva as an expert in his field.

Boosted press exposure and brand credibility tremendously. 

Attained a lot of robust media coverage and produced a lot of sources online which helped in authenticating his contributions as well as enhancing his online presence.