Temple Naylor, born and raised in Miami, is a self-made fitness coach helping other men dial in their fitness, mental performance, and dating life through coaching and programs.
Temple, raised in a small Miami town, dropped out of high school during senior year. After struggling for two years and experiencing the confines of an office job, he turned to online entrepreneurship. He lived in various Craigslist rooms while building his online businesses.
Though initially unsupported, Temple persevered and gained recognition over the years. He's now a successful businessman, running "A Man's Way," a brand focused on helping men become their superior selves. His motivation stems from his own experience growing up without a strong father figure and seeing men struggle with fitness, anxiety, confidence, and dating.
Temple's mission is to guide men out of mental and spiritual ruts, helping them overcome trauma, find happiness, improve physical fitness, gain confidence, and enhance their dating lives.
He sought our assistance to further elevate his brand, enhance social media credibility and authority, and obtain Instagram verification.
Empowering Temple's Digital Journey: Guided him toward amplified online influence through tailored strategies and impactful content.
Temple Naylor was widely known as an expert fitness coach. However, he wanted to further boost his brand and social media credibility and authority. We needed to craft a unique angle for Templer's story and help him get press features in different significant publications to verify his account on Instagram.
Notable Publications
Featuring
Temple Naylor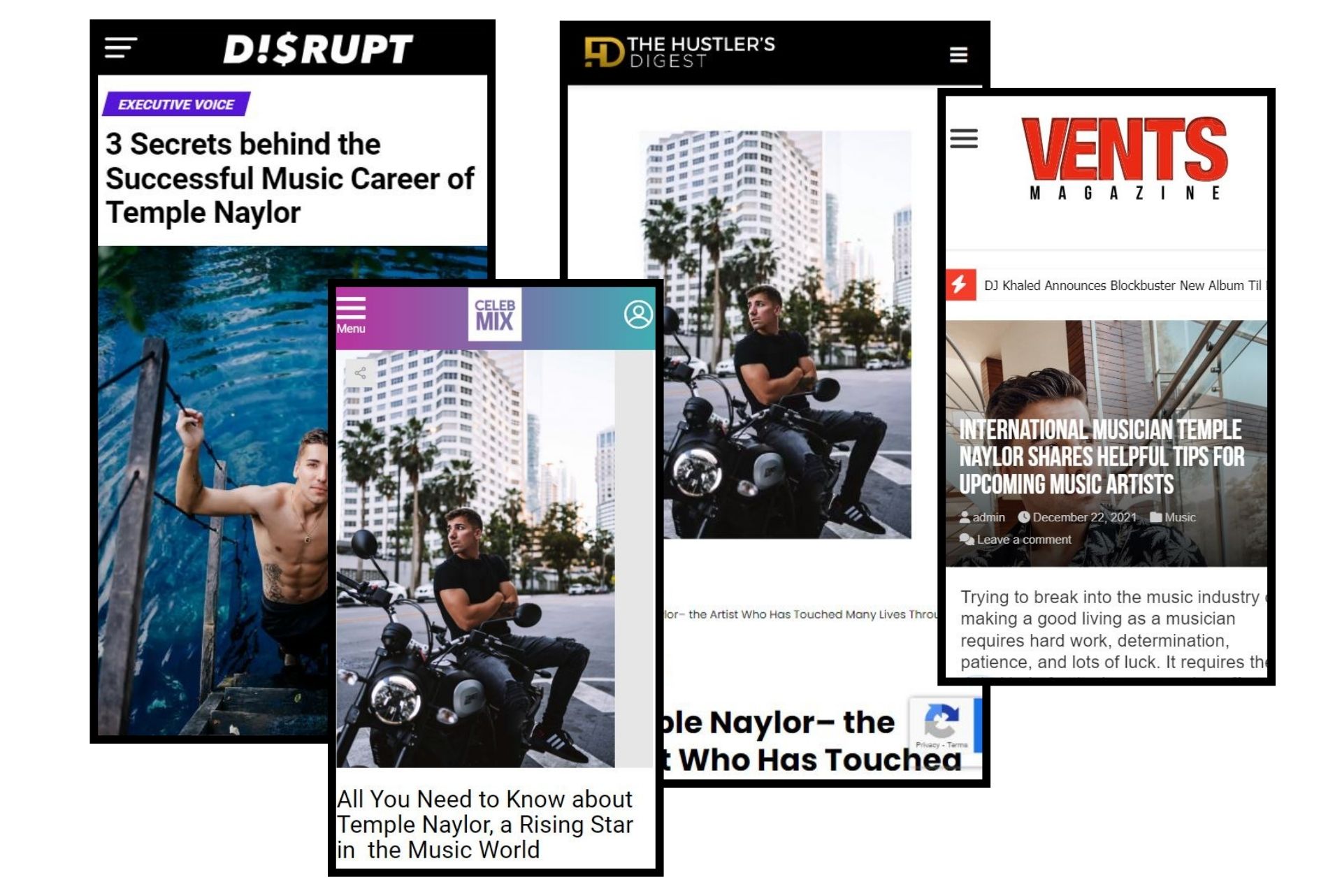 Discover how strategic storytelling and media placement elevated Temple Naylor's profile and credibility.
Temple Naylor
Self-Made Fitness Coach