The Impact of Visual Content in PR: Harnessing the Power of Images and Videos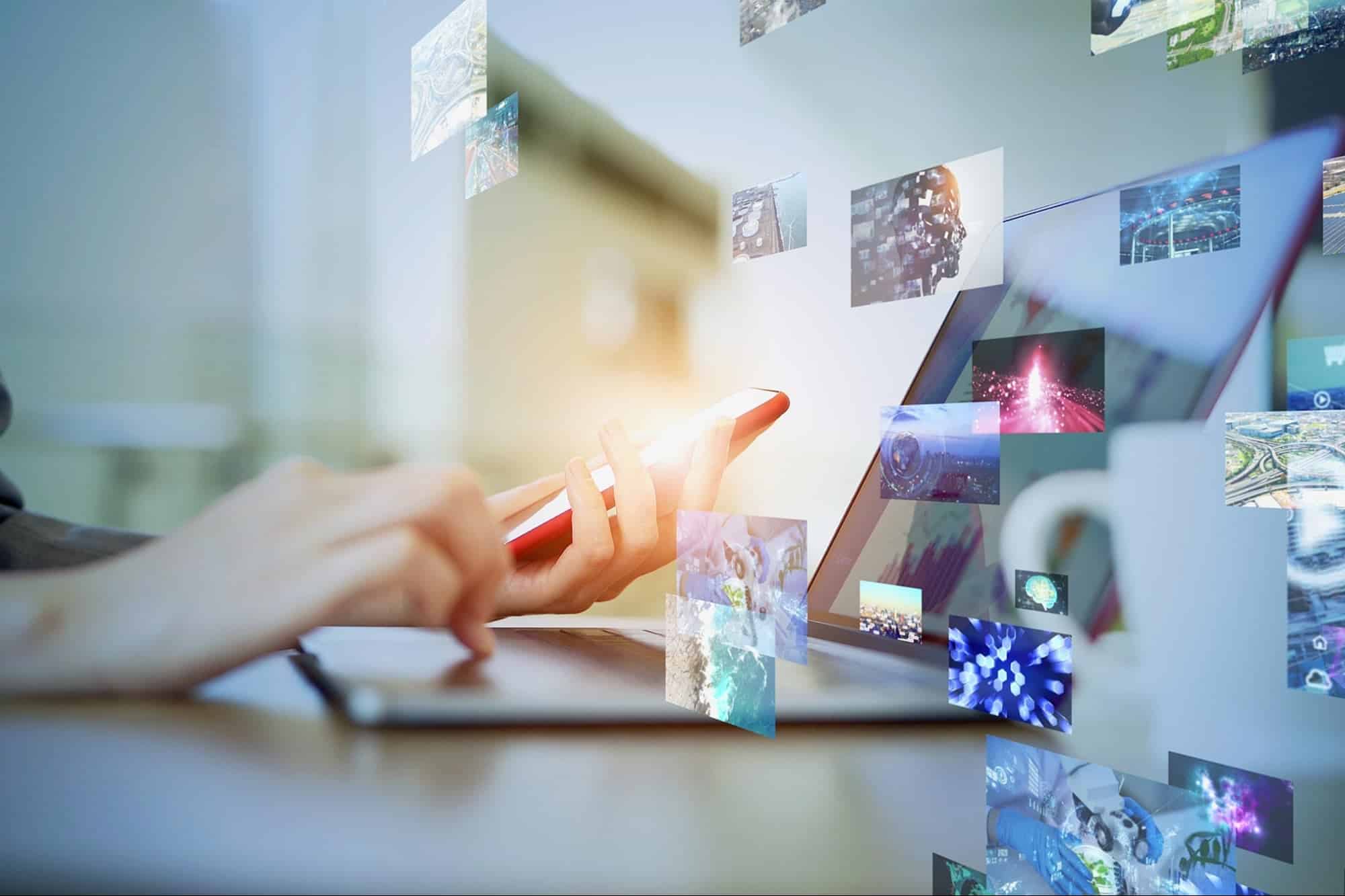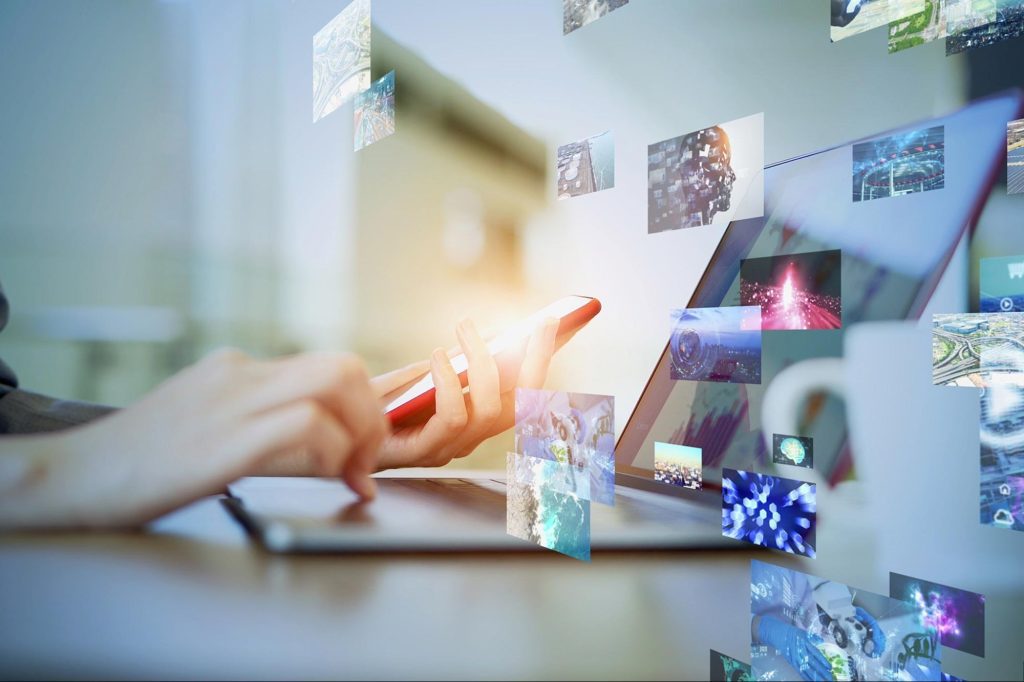 In today's digitally connected world, visual content has become the most effective medium of all types of communication. Similarly, the impact of visual content in PR is game-changing. In this article, let's explore how harnessing the power of images and videos makes PR more effective today.
Public relations (PR) is a multifaceted field that shapes and manages the public perception of individuals, organizations, or brands. It encompasses various strategies and tactics to build and maintain a positive image, foster relationships with key stakeholders, and effectively communicate messages to the target audience.
Traditionally, PR relied heavily on written content and spoken words to convey messages and engage the public. However, in the digital age, the impact of visual content in PR has become increasingly significant, transforming how PR professionals operate and elevating the effectiveness of their campaigns.
Understanding traditional PR
Before we delve into the transformative power of visual content in PR, it's important to understand how public relations was traditionally conducted. Traditional PR primarily relied on written press releases, printed materials, and face-to-face interactions to disseminate information and manage the reputation of an entity.
Press releases: Press releases were the cornerstone of traditional PR efforts. These written documents were carefully crafted to provide news outlets with concise and informative content that could be easily repurposed in their publications. PR professionals often sent these releases to journalists and media outlets, hoping for coverage that would help convey their messages to a broader audience.
Printed materials: Brochures, pamphlets, newsletters, and other printed materials played a crucial role in delivering information to stakeholders. These physical documents were distributed at events, conferences, and through direct mail to provide detailed information about an organization, its products or services, and its achievements.
Media relations: Building relationships with journalists and media professionals was essential for securing media coverage. PR professionals would pitch stories to reporters, arrange interviews, and maintain ongoing communication with the press to ensure positive coverage and manage any potential crises.
Face-to-face communication: Public relations also involved attending events, press conferences, and meetings to interact with stakeholders directly. These face-to-face interactions allowed PR professionals to convey messages personally and build rapport with key individuals.
While these traditional PR methods were effective in their own right, they lacked the immediacy and visual appeal that modern audiences have come to expect. With the advent of the digital age and the rise of social media, the PR landscape underwent a dramatic shift, placing visual content at the forefront of communication strategies.
The Impact of Visual Content in PR:  The transformation
Let's talk about a game-changer in the digital realm: visual content. You see, visuals are your secret weapon in the vast landscape of the internet. Here's how they're transforming the way we communicate.
The power of images

The universality of images
Evoking emotions and creating impact
The role of images in professional communication

The rise of infographics

The art of simplification
The shareability factor
Establishing authority and building trust
The infographic revolution in marketing
The DIY infographic revolution
The future of infographics

The impact of videos

The visual powerhouse
The art of visual storytelling
Educational impact
The influence on marketing and advertising
The live-streaming revolution
The future of videos
1.   The power of images
In today's digital world, the saying "a picture is worth a thousand words" holds more truth than ever. Visual content, including images and infographics, has become an integral part of PR campaigns, significantly enhancing their impact. Here's how:
Enhanced storytelling: Images have the power to convey complex ideas and emotions quickly and effectively. By incorporating compelling visuals into their PR efforts, professionals can tell more engaging and memorable stories.
Increased engagement: Studies have consistently shown that social media posts with images receive significantly higher engagement than text-only posts. This increased engagement can lead to wider reach and greater exposure for PR messages.
Visual memorability: People tend to remember visual content more than text-based information. Well-designed images and infographics can help PR messages stick in the minds of the audience, reinforcing the desired narrative.
Universal language: Visuals transcend language barriers, making them ideal for reaching diverse global audiences. A striking image can evoke emotions and convey messages without the need for translation.
Images hold a unique and profound influence over human communication and perception. In a world bombarded with information and stimuli, they possess the remarkable ability to transcend language barriers, evoke emotions, and convey messages with astonishing brevity and impact. This article delves into the undeniable power of images and explores how they shape our understanding, emotions, and communication in both personal and professional realms.
The universality of images
One of the most remarkable aspects of images is their universality. Regardless of linguistic or cultural backgrounds, people can decipher the meaning and emotion behind a well-crafted image. This transcendent quality makes images a potent tool for effective communication.
Cross-cultural connection: An image of a smiling face or a serene natural landscape can convey joy and tranquility to people across the globe, irrespective of the language they speak. In a diverse world, images serve as a common language that fosters connections and understanding.
Breaking down language barriers: Images have the power to transcend linguistic limitations. They enable individuals from different cultures to share ideas, emotions, and experiences without the need for translation, making them a universally accessible mode of communication.
Instantaneous impact: Images capture attention almost instantly. In a world characterized by information overload, images provide a shortcut to comprehension. They allow viewers to grasp the essence of a message in a fraction of a second, making them invaluable in today's fast-paced digital landscape.
Evoking emotions and creating impact
Images possess a unique ability to evoke a wide range of emotions, from joy and empathy to outrage and inspiration. They tap into the emotional core of our humanity, creating lasting impressions that words alone often struggle to achieve.
Emotional resonance: A powerful image can evoke emotions in ways that words alone cannot. Whether it's the image of a jubilant victory, a heart-wrenching tragedy, or a heartwarming act of kindness, emotions stirred by images linger in our memories, shaping our perceptions and reactions.
Conveying complex concepts: Images simplify the communication of complex ideas. From scientific diagrams and flowcharts to visual metaphors and analogies, images distill intricate concepts into digestible visual representations, facilitating understanding and retention.
Catalyzing action: Images can be a catalyst for action. Photographs documenting social injustices, environmental crises, or humanitarian efforts have galvanized individuals and communities to effect positive change. Images have the power to inspire action and drive social or political movements.
The role of images in professional communication
Beyond personal interactions, images have become integral in professional communication, particularly in fields such as marketing, advertising, and public relations. In these contexts, images serve as a linchpin for successful campaigns and brand messaging.
Branding and identity: Images are central to brand identity. Logos, symbols, and visual elements become synonymous with a brand, evoking brand recognition and loyalty. The "golden arches" of McDonald's or the iconic Nike swoosh are prime examples of images that embody brand identity.
Marketing and advertising: In the world of marketing, images are the stars of the show. Advertisements rely heavily on captivating visuals to convey product benefits and evoke desires. A well-composed image can be the difference between an advertisement that goes unnoticed and one that goes viral.
Public relations: Public relations professionals understand the power of images to shape public perception. Visual content, including images, infographics, and videos, plays a pivotal role in conveying messages, managing reputations, and building relationships with stakeholders.
In a world driven by information and imagery, the power of images cannot be overstated. They serve as a universal language, transcending cultural barriers and conveying messages with emotional impact. In both personal and professional spheres, images evoke emotions, simplify complex ideas, and drive action. In the digital age, the influence of visual content continues to grow, shaping our online interactions, brand perceptions, and societal movements.
2.   The rise of infographics
In an era defined by information overload, infographics have emerged as a beacon of clarity, distilling intricate data, concepts, and statistics into visually digestible and engaging presentations. Their ascent to prominence has revolutionized the way we consume and communicate complex information. This article delves into the extraordinary rise of infographics, exploring their power to simplify, engage, and communicate in a world inundated with data.
The art of simplification
Infographics are the champions of simplification, transforming dense and convoluted data into visually compelling narratives. Their ability to make the complex understandable rests on several key principles:
Visual hierarchy: Infographics use design elements like size, color, and placement to guide the viewer's attention. By prioritizing information hierarchically, they ensure that viewers absorb the most critical points first.
Data visualization: Data is often challenging to comprehend in its raw form. Infographics leverage charts, graphs, and icons to visualize data, making trends and insights instantly recognizable.
Storytelling: The best infographics tell a story. They take viewers on a journey, presenting information in a sequential and narrative manner. This storytelling approach makes the content relatable and memorable.
Simplicity: Infographics strip away unnecessary details, focusing only on what's essential. This simplicity enhances understanding, allowing viewers to grasp the main message quickly.
The shareability factor
In an age where content is shared and consumed at lightning speed, infographics have become prized for their shareability. Here's why they excel in this regard:
Social media appeal: Infographics are tailor-made for social media platforms. Their visually striking nature catches the eye, while their concise format fits neatly into social media feeds, encouraging users to engage, like, share, and repost.
Viral potential: A compelling infographic has the potential to go viral, reaching a vast audience within hours. The shareability of infographics on platforms like Twitter, Facebook, and Pinterest has transformed them into powerful tools for brand exposure and awareness.
Authority and credibility: Well-designed infographics exude professionalism and expertise. They are often perceived as authoritative sources of information, which can bolster an organization's credibility and influence.
Content summarization: In an age where attention spans are fleeting, infographics offer a concise summary of complex topics. They provide users with a quick overview, enticing them to explore further if they find the topic interesting.
Establishing authority and building trust
Infographics are more than just data visualization tools; they are instruments of authority and trust-building. Here's how they play this crucial role:
Expertise demonstration: Organizations and individuals can showcase their expertise by creating infographics that simplify intricate subjects. By doing so, they position themselves as knowledgeable authorities in their respective fields.
Educational resource: Infographics serve as educational resources that empower viewers with knowledge. When an organization provides valuable insights and information through infographics, it fosters trust among its audience.
Transparent communication: Infographics can be used to transparently communicate data and facts, especially in industries where transparency is paramount, such as healthcare, finance, and journalism.
The infographic revolution in marketing
In the realm of marketing, infographics have achieved a pivotal role in content strategy. They are not merely content enhancers but are central to effective marketing campaigns. Here's why:
Content engagement: Infographics are highly engaging. Their combination of visuals and concise text keeps viewers interested, resulting in longer engagement times on websites and social media.
Search engine optimization (SEO): Search engines appreciate content that is informative and shareable. Infographics often attract backlinks and social shares, boosting SEO rankings.
Lead generation: Infographics are powerful lead generation tools. They can be gated behind forms on websites, encouraging visitors to provide their contact information in exchange for valuable content.
Brand awareness: Creating and sharing infographics can amplify brand awareness. When audiences find value in an infographic, they are more likely to remember the brand associated with it.
The DIY infographic revolution
The democratization of design tools and the availability of online templates have made it possible for individuals and small businesses to create their own infographics. This DIY revolution has expanded the reach and impact of infographics across various industries:
Cost-effective: Creating infographics in-house eliminates the need for expensive design agencies. Small businesses and startups can produce high-quality infographics without breaking the bank.
Customization: DIY infographics offer complete customization. Organizations can tailor infographics to their brand identity, ensuring a consistent visual style across all content.
Timely creation: In a fast-paced digital landscape, the ability to create infographics
quickly is a significant advantage. DIY tools allow for rapid ideation and execution, enabling organizations to respond to current events and trends.
The future of infographics
As we look to the future, infographics are poised to continue evolving. Emerging technologies such as interactive infographics, augmented reality (AR), and virtual reality (VR) are likely to shape the next phase of infographic development.
Interactive infographics: Interactivity takes infographics to the next level. Users can manipulate data, explore additional information, and engage with content in ways that deepen their understanding and involvement.
AR and VR infographics: Augmented reality and virtual reality infographics provide immersive experiences. Users can step into a virtual world where complex concepts come to life, enhancing comprehension and engagement.
Personalized infographics: Infographics tailored to individual preferences and interests are on the horizon. Advanced algorithms and user data will enable the creation of personalized visual content that resonates on a deeply individual level.
As technology continues to advance, infographics will evolve, offering new ways to engage and educate audiences. The future promises interactive, immersive, and personalized infographics that cater to the individual while continuing to serve as powerful vehicles for conveying complex information with clarity and impact. In this age of information, infographics stand as a beacon of visual communication, illuminating the path to knowledge and understanding.
3.   The impact of videos
In today's digital landscape, the prominence of videos as a means of communication and engagement cannot be overstated. Videos have evolved from a mere medium of entertainment to a dynamic tool that shapes our understanding, influences our emotions, and drives action. This article delves into the profound impact of videos, exploring their ability to captivate, educate, and inspire in a world increasingly driven by visual storytelling.
The visual powerhouse
Videos are the undisputed visual powerhouses of the digital age. They harness the synergy of moving images, sound, and narrative to deliver messages with unparalleled impact. Here's why videos wield such extraordinary influence:
Emotional resonance: Videos have an unparalleled ability to evoke emotions. Through storytelling, music, or visual effects, they can tap into viewers' emotions, creating lasting impressions that words alone often struggle to achieve.
Engagement and attention: Videos capture attention more effectively than any other medium. Their dynamic nature compels viewers to stay engaged and watch until the end, providing ample time to convey a message or tell a story.
Visual and auditory learning: Videos engage both visual and auditory senses, making them highly effective tools for learning and retention. Complex concepts become more accessible when they are presented through a combination of visuals and explanations.
Universal language: Videos transcend language barriers, making them accessible to diverse global audiences. A compelling visual narrative can convey messages and emotions without the need for translation.
The art of visual storytelling
At the heart of the impact of videos lies the art of visual storytelling. Videos transport viewers into immersive worlds, enabling them to connect with stories on a profound level. Here's how videos excel in this realm:
Narrative power: Stories told through videos have a unique capacity to engage and resonate with viewers. A well-crafted video can convey complex ideas, explore intricate characters, and foster emotional connections.
Brand identity: Videos provide a dynamic canvas for building and reinforcing brand identity. Companies use videos to tell their brand stories, convey their values, and connect with their target audience on a personal level.
Information visualization: Complex data, research findings, or historical events can be challenging to convey in text alone. Videos, however, leverage visuals and animations to make these subjects accessible and engaging.
Humanizing organizations: Videos humanize organizations and individuals. Behind-the-scenes footage, interviews, and day-in-the-life videos allow viewers to connect with the people and personalities behind a brand or cause.
Educational impact
In the realm of education, videos have ushered in a transformational shift in how knowledge is disseminated and acquired. Their role in education is multifaceted:
Enhanced learning: Videos bring lessons to life. Educational videos can visually demonstrate complex concepts, making them more understandable and memorable for students of all ages.
Accessible resources: The proliferation of educational videos on platforms like YouTube and Khan Academy has democratized learning. Anyone with an internet connection can access high-quality educational content from experts worldwide.
Engaging content: Videos keep students engaged, making learning enjoyable. Animated lessons, virtual field trips, and interactive tutorials make education more dynamic and interactive.
Global reach: Videos have the potential to reach a global audience. Educators can share their expertise with learners worldwide, breaking down geographical barriers to education.
The influence on marketing and advertising
In the realms of marketing and advertising, videos have become indispensable tools for reaching and engaging target audiences. Here's why they are paramount in these fields:
Visual storytelling: Videos allow brands to tell stories that resonate with their audience. Storytelling in advertising creates an emotional connection between consumers and brands, increasing brand loyalty.
Explainer videos: Complex products or services can be challenging to explain in text alone. Explainer videos break down these concepts visually, making them accessible and compelling.
Engagement metrics: Marketers can track engagement metrics, such as view counts, likes, shares, and comments, to gauge the effectiveness of video campaigns. These metrics provide valuable insights into audience behavior.
Social media dominance: Social media platforms have embraced video content. Videos on platforms like Facebook, Instagram, and TikTok receive higher engagement, driving brand visibility and customer interaction.
The live-streaming revolution
The rise of live streaming on platforms like Facebook, Instagram, and YouTube has ushered in a new era of real-time engagement. Live events, Q&A sessions, product launches, and behind-the-scenes glimpses have become integral to digital marketing and communication strategies.
Real-time interaction: Live streaming enables real-time interaction with an audience. Viewers can ask questions, make comments, and participate actively in the content, fostering a sense of community.
Authenticity: Live streaming humanizes brands and individuals. It showcases authenticity, as there is no opportunity for editing or post-production. Viewers appreciate the genuine nature of live content.
Global reach: Live streaming has a global reach, allowing organizations to connect with audiences worldwide simultaneously. This immediacy has transformed product launches and announcements.
The future of videos
As technology continues to advance, the future of videos promises even more exciting developments:
Interactive videos: Interactive videos will enable viewers to engage with content in real-time, making decisions that influence the narrative's outcome.
Virtual Reality (VR) and Augmented Reality (AR): VR and AR will take immersive storytelling to new heights, allowing users to step into virtual worlds and explore content in three dimensions.
Personalization: Video content will become increasingly personalized, adapting to individual preferences and providing tailored experiences.
AI-powered content: Artificial intelligence will play a significant role in video creation, from generating automatic captions to assisting in video editing and enhancing production quality.
The impact of videos on modern communication and engagement is nothing short of transformative. They transcend language barriers, evoke emotions, and simplify complex information. In education, videos have revolutionized learning, making knowledge more accessible and engaging. In marketing and advertising, videos create emotional connections between brands and consumers, driving brand loyalty and visibility. The rise of live streaming has brought real-time engagement to the forefront, fostering authenticity and community-building.
Yet, as videos continue to shape our digital landscape, ethical considerations must guide their creation and consumption. Misinformation, privacy, and emotional manipulation are concerns that require vigilance and responsibility.
Looking ahead, the future of videos promises even more immersive and personalized experiences. From interactive videos to AI-powered content, the evolution of this dynamic medium will continue to redefine how we communicate, learn, and engage in an increasingly visual world.
Harnessing visual content in the digital age
In the digital age, the influence of images has reached unprecedented heights. The advent of social media platforms, image-sharing apps, and multimedia websites has made visual content a currency of communication. Here's how visual content is shaping our online interactions:
Social media domination
Content virality
Visual storytelling
E-commerce revolution
1.   Social media domination
Platforms like Instagram, Pinterest, and TikTok thrive on visual content. Users scroll through their feeds, engaging with images and videos that pique their interest, share their values, or trigger their emotions. Social media has become a visual storytelling arena where brands and individuals alike vie for attention through captivating imagery.
2.   Content virality
The viral potential of images is staggering. A single striking image can be shared, re-shared, and reach millions of viewers within hours. The ability to go viral has transformed the dynamics of online marketing, enabling businesses and causes to achieve unprecedented exposure.
3.   Visual storytelling
As attention spans dwindle in the digital realm, visual storytelling has emerged as a compelling strategy. Brands craft narratives through a series of images or videos, drawing viewers into immersive experiences that deepen their connection with the brand.
4.   E-commerce revolution
Images play a pivotal role in e-commerce, influencing purchasing decisions. High-quality product images, lifestyle photos, and user-generated content contribute to building trust and driving conversions in online shopping.
The ethical considerations of visual communication
While images wield immense power, they also come with ethical responsibilities. The ease with which images can be manipulated and disseminated raises concerns about misinformation, privacy, and the potential for harm.
Image manipulation: Advances in photo editing software have made it possible to alter images with astonishing realism. This has raised concerns about the authenticity of images used in media and advertising and highlights the importance of ethical image use.
Privacy and consent: The ubiquity of cameras in smartphones has blurred the boundaries of privacy. It is crucial to respect individuals' consent and privacy when capturing and sharing images, particularly in the age of social media.
Misinformation: The spread of misleading or doctored images can have profound consequences, from sowing discord in society to damaging reputations. Critical thinking and fact-checking are essential tools for navigating the visual information landscape.
With great power comes great responsibility. Ethical considerations must guide our use of images to ensure that we harness their power for positive impact while safeguarding against misinformation and privacy violations. In this ever-evolving visual landscape, understanding and harnessing the power of images is not just a skill but an essential competency for effective communication and engagement in the 21st century.
Social media: The catalyst for visual PR
The rise of social media platforms, such as Facebook, Twitter, Instagram, and LinkedIn, has fundamentally changed the PR landscape. These platforms have become indispensable tools for PR professionals to distribute visual content and engage with their target audience directly. Here's why social media and visual content are a match made in PR heaven:
Instantaneous communication: Social media enables PR professionals to disseminate visual content to a vast audience instantly. Whether it's breaking news, event updates, or product launches, the speed of communication on social platforms is unparalleled.
Interactive engagement: Social media encourages two-way communication. PR campaigns can spark conversations, gather feedback, and address concerns in real time through comments, likes, and shares.
Audience insights: Social media analytics provide valuable data on audience demographics, preferences, and engagement patterns. PR professionals can use this information to fine-tune their visual content strategies for maximum impact.
Viral potential: Visual content on social media has the potential to go viral, reaching millions of people organically. Virality can amplify the reach and impact of a PR campaign far beyond what was traditionally possible.
Case studies: Success stories of visual content in PR
To illustrate the transformative power of visual content in PR, let's examine a few real-world case studies where images, infographics, and videos played pivotal roles in shaping public perception and achieving PR goals.
ALS ice bucket challenge
Dove's real beauty campaign
NASA's Mars Rover landing
ALS ice bucket challenge
The ALS Ice Bucket Challenge, which took social media by storm in the summer of 2014, is a quintessential example of the power of visual content. The campaign challenged participants to pour a bucket of ice water over their heads, film it, and then nominate others to do the same while donating to the ALS Association.
Key takeaways:
The challenge utilized video as its primary medium, making it highly shareable and engaging.
Celebrities and influencers embraced the challenge, exponentially increasing its reach and impact.
The visual spectacle of people drenching themselves in ice water captured attention and created a sense of community around the cause.
The ALS Association raised over $115 million during the campaign, significantly boosting awareness and funding for ALS research.
Dove's real beauty campaign
Dove's Real Beauty Campaign is a long-running PR effort that champions body positivity and self-esteem. One of its most iconic elements is the "Real Beauty Sketches" video, where an FBI-trained forensic artist sketches women based on their self-descriptions and then based on descriptions from strangers.
Key takeaways:
The video resonated with audiences on an emotional level, highlighting the gap between self-perception and how others see us.
The video garnered millions of views on YouTube and sparked conversations on social media, extending its reach far beyond the initial viewers.
Dove effectively promoted its brand while addressing a societal issue by using a visual medium to convey its message.
NASA's Mars Rover landing
NASA's Mars rover landings are exemplary instances of how visual content can captivate the public's imagination and generate widespread interest in scientific endeavors. The "Seven Minutes of Terror" video, which detailed the landing process, became a viral sensation.
Key takeaways:
The video explained a complex scientific process in a visually compelling and easy-to-understand manner.
It created a sense of excitement and anticipation around the mission, encouraging people to follow and engage with NASA's updates on social media.
The successful landing generated global media coverage, showcasing the effectiveness of visual storytelling in PR for scientific organizations.
Strategies for effective visual PR
To harness the power of visual content in PR, professionals must adopt effective strategies tailored to their goals and target audience. Here are some key strategies to consider:
Know your audience
Consistency is key
'Storytelling through visuals
Quality over quantity
Monitor and adapt
Engage and interact
1.   Know your audience
Understanding your target audience is fundamental to crafting visual content that resonates. Conduct thorough research to identify their preferences, interests, and communication habits. Tailor your visuals to appeal directly to your audience's demographics and psychographics.
2.   Consistency is key
Maintain a consistent visual identity across all your PR materials. This includes color schemes, fonts, and design elements. Consistency reinforces brand recognition and professionalism.
3.   Storytelling through visuals
Use images, infographics, and videos to tell compelling stories that connect with your audience emotionally. Whether you're conveying your brand's history, sharing customer success stories, or explaining a complex concept, storytelling through visuals is a powerful tool.
4.   Quality over quantity
While it's important to maintain an active online presence, prioritize quality over quantity when creating visual content. Invest in high-quality imagery, graphics, and video production to ensure that your content stands out and reflects positively on your brand.
5.   Monitor and adapt
Regularly analyze the performance of your visual content using analytics tools provided by social media platforms and website tracking software. Use these insights to refine your visual PR strategies and adapt to changing audience preferences.
6.   Engage and interact
Encourage engagement with your visual content by responding to comments, questions, and feedback promptly. Foster a sense of community and dialogue around your PR campaigns to build stronger relationships with your audience.
The future of visual PR
As technology advances, visual content's role in PR is likely to evolve further. Emerging technologies, such as virtual reality (VR), augmented reality (AR), and interactive storytelling, offer exciting opportunities for PR professionals to engage with their audience in innovative ways.
VR and AR, for example, can transport audiences to immersive virtual experiences, allowing them to interact with products or concepts on an entirely new level. Interactive storytelling through gamification and personalized content experiences will continue to shape the future of PR, offering exciting avenues for engagement.
Conclusion
In conclusion, the impact of visual content in PR is undeniable. From images and infographics to videos, visual content has transformed the way PR professionals communicate with their target audience. It enhances storytelling, engagement, and memorability, making it an indispensable tool in the modern PR toolkit.
With the rise of social media and the ever-evolving digital landscape, harnessing the power of visual content has become not just an option but a necessity for successful PR campaigns. As technology continues to evolve, PR professionals must stay at the forefront of visual content trends to effectively shape public perception and achieve their goals.