Entrepreneurship can be quite challenging, but Cameron Farthing has proved it through his journey that there is nothing you can't achieve without hard work and persistence. He didn't opt for the conventional methods when it came to starting a career. Cameron took a leap of faith and dropped out of college to discover his path in life. At first, he had no clear direction. However, he soon found out about Commercial Diving — an extremely daunting job that paid well. He enrolled himself in the course and spent 3 years working. This wasn't easy as he had to loan 12,000 pounds from his father for the training course plus work 12 hours offshore. Even though it paid well, it was not something he wanted to make a career out of. Fascinated by earning online, he also experimented with side hustles like starting his YouTube Channel, Growing and Selling Instagram Accounts, Affiliate Marketing, and Sneaker Reselling but he didn't find it interesting enough. Cameron realized e-commerce was where his passion lay when he earned a profit of 4000 pounds from an e-commerce store he established himself. He quit his 5 figure job as a Commercial Diver and successfully launched several other e-Commerce platforms to hone his skill set and acquire knowledge about digital marketing he surrounded himself with the top 10% in this field. He realized digital marketing was his strongest forte, and it would eventually become the foundation of his biggest business.
Today, at 25, Cameron Farthing is a digital marketer and the co-founder and director of The Normal Company. He is successfully working with brands globally and helping them uncover their true potential and achieve their goals. The hustle has been an ongoing aspect of Cameron's life. Right now, he lives in a house that he financed when he was running his own multi-6-figure brands at 19. After identifying his passion, Cameron realized he wanted to bring out the big guns for his business. This meant getting in touch with brands that wanted to grow. At The Normal company, he has made it possible for tons of his clients to accelerate their sales and jump into higher revenues. His company has helped a brand that was previously earning $40,000 in monthly sales to make over $250,000 in monthly sales within 5 months. The agency's clients include celebrity-endorsed labels, such as ones that work with Kylie Jenner, Will I Am, and Josephine Skriver, and have helped them achieve outsized returns on ad spending.
All of this is pretty impressive but Cameron knew that to secure a permanent place in the industry, he needed press coverage. This is where we come in with various strategies to help him raise his brand awareness and increase his brand credibility.
CONSULTATION

We had an initial consultation call with Cameron Farthing, where we identified his goals and requirements. On the call, we discussed the PR strategy we would implement in the upcoming months.

ROADMAP TO SUCCESS

Based on the needs of Cameron Farthing, we worked with him to build out a roadmap of publications, a timeline, and a trajectory for success that will best elevate the digital authority of his brand.

GET TO WORK

We sent him a questionnaire that we would leverage to craft his content. Then, we began the process of content creation and getting him featured on the agreed publications.
When we took on Cameron as a client, we knew we needed to get him the best placements in top tier media outlets if he wanted to boost his brand name. We strived to curate such powerful content for him that could improve his media coverage as he had little to none of it when he first came to us.
By securing top-tier media placements, we wanted to make him eligible for social media verification on Instagram, and then get him verified to boost his credibility.
Create compelling content based on Cameron's journey and expertise to draw in the attention of readers all over the world.
Use the unique content and our connections to get him media placements in several renowned publications so that his brand awareness and media presence could be increased.
Use the press features to position him as an expert in his industry.
Promote his brand in such a way that he could secure media placements easily in more and bigger publications in the future if needed.
Attain enough media coverage to meet the eligibility criteria for Instagram verification, and then get him verified.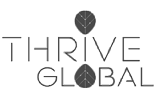 Got Cameron press features in some of the world's most renowned publications such as Forbes, Thrive Global, Inc Magazine, International Business Times California Herald, and many more.
Positioned him as a thought leader in the field of e-commerce by using strategic media placements and controlling the narrative.
Increased brand credibility and brand awareness while simultaneously boosting his Google search presence.
Got him verified on Instagram which did wonders in authenticating his brand name and enhancing his online presence.
Cameron Farthing's Testimonial